Family recreation with accommodation, stays of closed groups, requalifications, courses, individual weekends staays.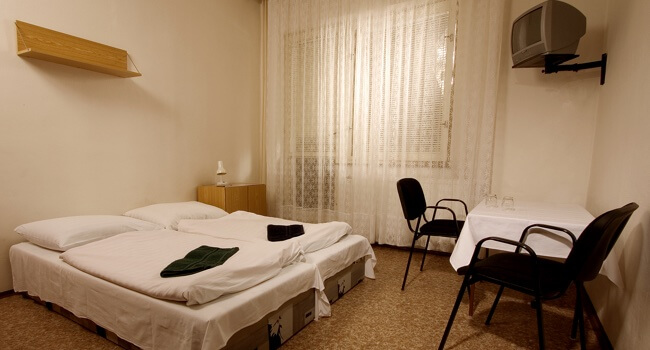 Accommodation
All the year round with the capacity of 120 beds in 2, 3 and 4-bedded rooms with own toilet room and wash basin with cold and hot water. In holiday centre are available showers on floor. The possibility of accommodation in cottages in the summer.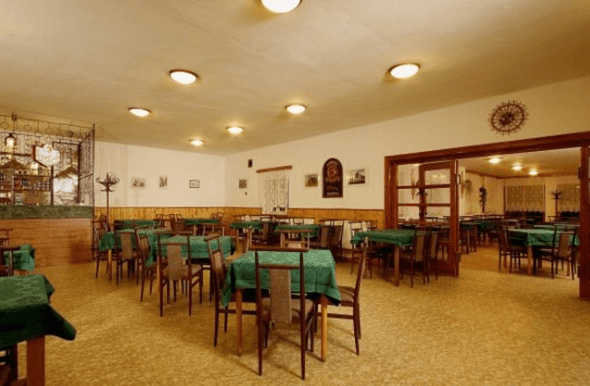 Cuisine
Excellent home prepared meals in a pleasant enviroment provided by our inner restaurant.
Relaxace & Hiking
Calm and beautiful surroundings, clean enviroment. Lužické mountains with rich conifer and leafy woods, that attract tourists and mountain lovers. Openair forest swimming pool, popular "Rock castle" on 33 meters-tall sand stone rock,ideal winter cross country skiing, in the vicinity of 4-6 kms also possible downhill skiing with tows – in Jedlová, Polevsko etc. Bus lines to Liberec, Zákupy castle, Doksy, Bezděz, Frýdlant etc. Leasure time activities available inside the complex: volleyball court, tennis court, table tennis, beach volleyball, sauna, massage pool, small fitnesscentre etc.